Have you considered converting your holding into an AFU? We're exploring the pros and cons of making the switch.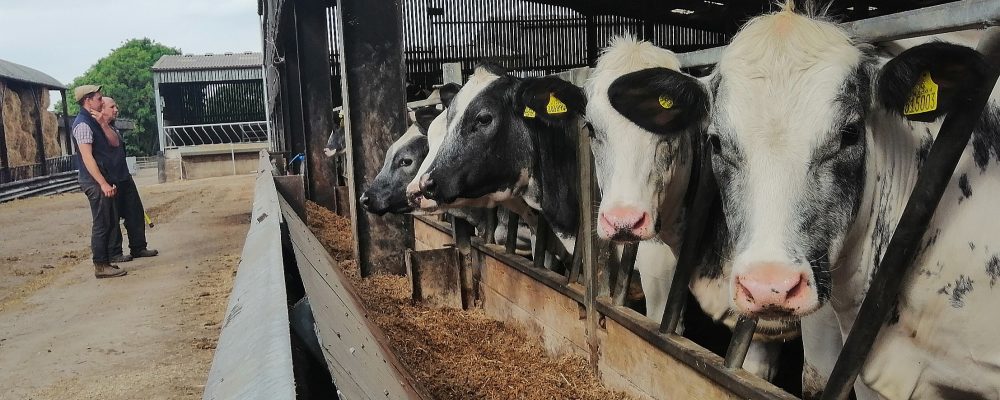 This page will help you discover whether an AFU could benefit your beef enterprise. It will also help you determine whether your farm is AFU-ready, with three simple steps: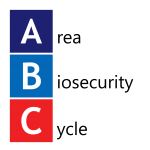 Currently, AFU applications are only considered in high-risk or "edge areas" of England & Wales.
Find out if you are eligible using the simple checker tool supplied by the APHA.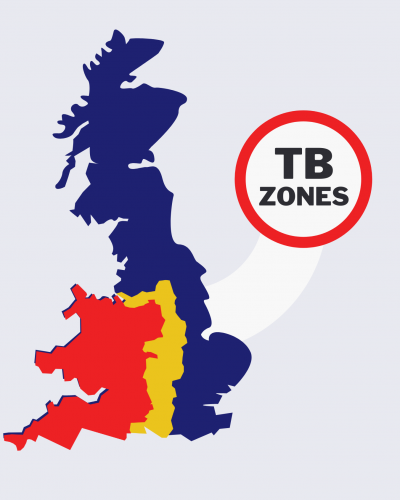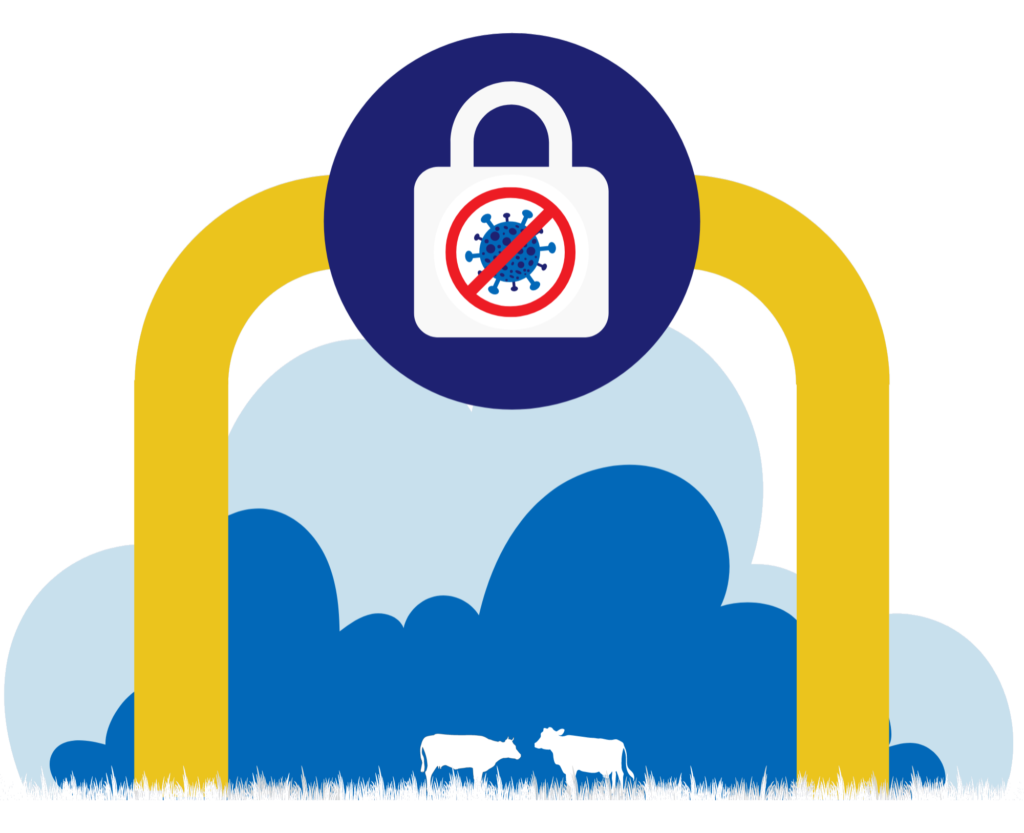 Biosecurity is a vital part of maintaining a sustainable AFU, and securing the boundary to the unit is the single most important part of completing the application process. The entire perimeter of the unit, including the access entrances, must have infrastructure in place that prevents cattle contact with wildlife. 
There is a variety of ways in which this can be completed, from concrete panels to thickened stockboard and high tensile electric fencing. The secure boundary must encompass appropriate machinery, muck and dirty water storage, as well as appropriate space for moving cattle between pens and loading areas.
There is a strict protocol in place for any fencing to qualify, so this must be stringently planned to avoid wasted time and investment. Biosecurity has to be respected at all times, so footdips on all entry points and disinfection between batches is best practice.
Assessing whether your production cycle will suit the constraints of an AFU is important. 
It has become extremely difficult to successfully apply for an AFU with grazing allowance and therefore housing cattle is the standard expectation, although with a secure boundary there is nothing stopping expanding capacity by utilising outdoor yard areas.
Matching breed to available nutrition is important to ensuring a store or finished beast meets the end buyers target specification, thus maximising returns.
Continentals are versatile and can be fed a variety of rations, this method requires a higher level of operating cost and therefore puts a greater pressure on providing a ration that pushes DLWG whilst respecting metabolic risks and fat levels at drawing.
Native Breeds will require a forage based diet to support frame growth before laying down flesh and therefore will spend more time on farm. As a lower cost system, stock turnover will be lower, however native breeds tend to be cheaper to purchase and can reward above average base prices on premium schemes.
Whether you are new to farming or if you are considering diversifying a part of your holding, an AFU could present an opportunity for you to maximise your farm's profitability.
However, assessing the pros and cons is an important process to undertake, helping you to make and understand your decision and the potential consequences, both positive and negative.
We discuss the benefits and considerations of AFU conversion for different farm types in more detail below.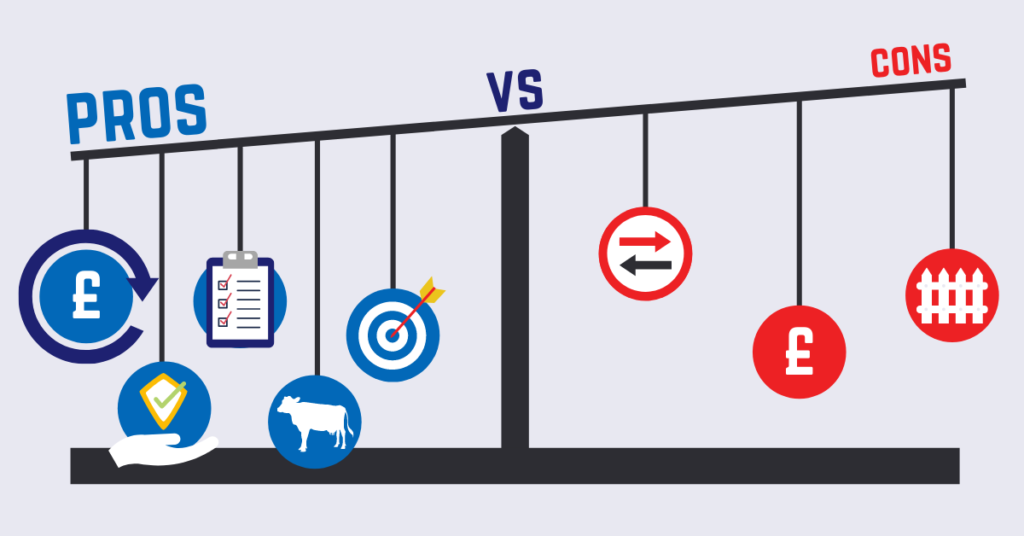 Well planned intensive beef enterprises can create a reliable monthly income within a short time period. Bringing in monthly batches of calves or cattle will soon produce an outward load of finished beasts which can be drawn and marketed by Meadow Quality to maximise returns.
Stock can be sourced from both restricted and unrestricted farms. Your business will not be "shut down" if any TB positive cattle are identified at slaughter. Also, a reduction in stock purchase price can be achieved depending on the age.   
There is no difference in base prices for carcases produced on AFU's.
AFUs are not subject to routine parish testing. This not only reduces the stress' on the Cattle but also the considerable time and financial implications of a breakdown
Support for Expansion & Investment
Becoming an AFU can assist in securing finance for investment and expansion of your unit.
The initial investment to secure your holding can be considerable, but it is arguably the most important part of your application. It is vital for making your AFU a success. Meeting these requirements does not necessarily mean permanent fixtures need installing (e.g. walls), careful planning of specialist equipment (e.g. electric fences) may allow you to secure your boundaries with minimal cost and allow for rapid changes in future.
Must have the ability to keep separate
Clean cattle are permitted into an AFU, however, once they have mixed with TB restricted cattle, they must remain locked in the AFU network for the rest of their life. If you wish to operate with two holdings, buildings must be separated by the secure boundary and have different access pathways. All handling equipment must also be kept separate, which requires additional investment.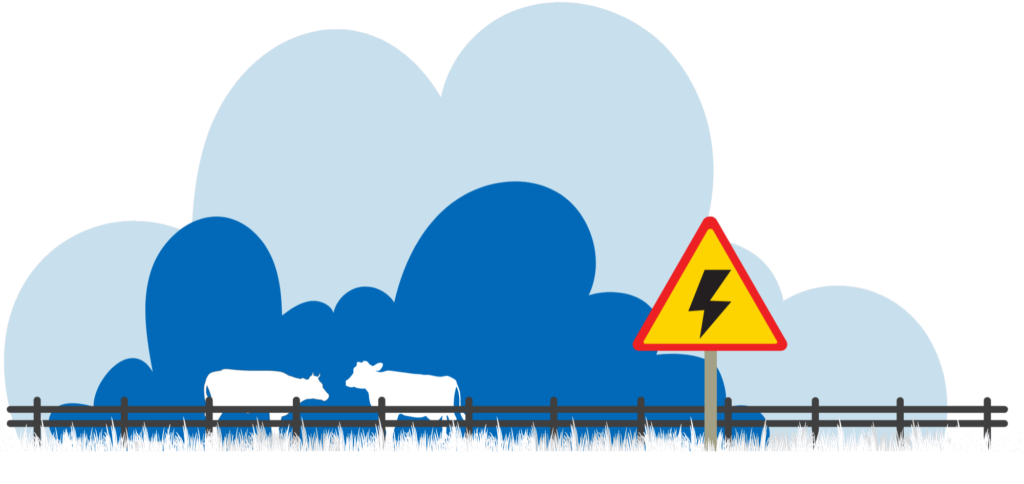 Becoming an AFU - benefits and considerations for your business:
How can Meadow Quality help you?
Meadow Quality can help you gain financial control, create a more manageable cash flow and have a guaranteed source and outlet for your livestock.
For more information, contact your local Meadow Quality livestock specialist, or call 01789 734100.