We are informed daily that an 'environmental crisis' is looming, increased by 'human choices' impacting on our environment. Meadow Quality discusses how the UK's farming industry can do its part in reversing these 'climatic changes' through smarter systems and efficient practices.
"Britain's Climate Change Act of 2008 introduced the world's first long-term national framework to tackle climate change, setting a legally binding target of an 80% reduction in GHG emissions by 2050, against a 1990 baseline."
The UK government is committed to reducing greenhouse gas emissions (GHG) by at least 80% by 2050. British farming has a major role to play in this environmental rescue mission. The National Farmers Union (which represents 55,000 farmers nationwide) has set the ambitious goal of achieving carbon neutrality across the agriculture industry by 2040.
The race is now on to save our planet.
What does 'carbon neutrality' mean?
What does 'carbon neutrality' mean?
Carbon neutrality (often referred to as 'net zero') is where an activity's carbon dioxide output is equal to, or less than, the carbon dioxide removed from the environment or absorbed in the act.
A farm capable of removing 100 tonnes of carbon per year can be 'carbon neutral' if their carbon output is 100 tonnes or less. For context, a 150-acre livestock farm removes 388 tonnes of carbon from the atmosphere annually.
The current state of play…
The NFU's 'Achieving Net Zero' paper, hails climate change as being arguably the greatest environmental challenge facing our planet.
At present, emissions from UK farms amount to the equivalent of approximately 45.6 million tonnes of carbon dioxide (CO2) per year – which is about one-tenth of the UK's overall GHG emissions. In contrast to other industries, only 10% of agriculture's emissions are CO2.
More major emission types are methane (at 50%) and nitrous dioxide (at 40%). Although many will argue that it has taken too long to get here, progress is now being made to decarbonise the global economy.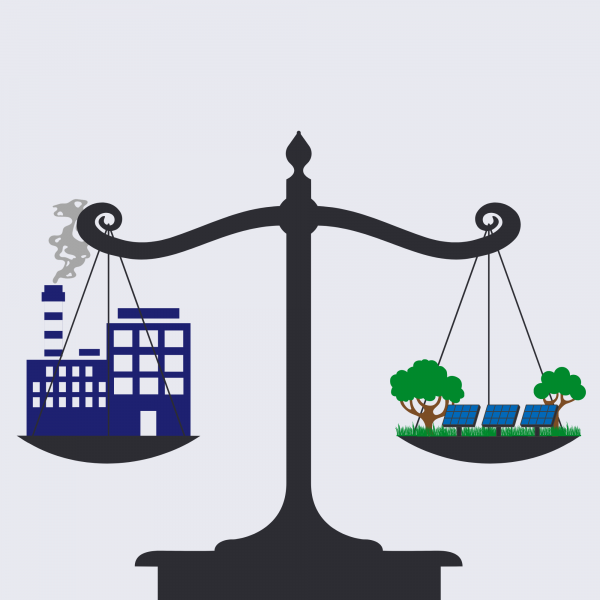 The farming and agriculture industry is uniquely positioned to be an active part of the climate solution. The NFU recently published their plan for achieving this aspirational goal. Broadly, it involves three pillars:
Improving farming's productive efficiency
Improving land management and changing land use to capture more carbon
Boosting renewable energy and the wider bio-economy

Research suggests that agriculture can perform a vital role in tackling climate change. As an industry, we are uniquely placed to absorb CO2 from the air and transform it into foods, materials and fuels. 
By developing, up-scaling, and using this ability to capture carbon, we can generate "negative emissions" by actively removing CO2 from the atmosphere and balancing agriculture's emissions of methane (CH4) and nitrous oxide (N2O) from food production (NFU, 2019).
Their evidence suggests that, over the next 20 years, working under these three pillars, farmers could reduce, offset and counterbalance current agricultural emissions of 45.6million tons of carbon dioxide (equivalent) each year. This reduction would be a major step forward in the journey towards the UK's carbon neutrality goal.
Many British farmers are already taking measures to reduce their impact on the environment and many more are ready to play their part in tackling the climate crisis by striving to achieve the net zero aspiration.
Are you farming with the three pillars in mind?
Pillar 1: Boosting productivity and reducing emissions
Enhancing the productivity and efficiency of your enterprise through the use of high-performance sires (Superior Sires) and dietary management.
Using natural feed additives such as linseed, coconut and garlic to reduce methanogenesis in the rumen, decreasing the overall methane emissions from your ruminant livestock.
Improving health in cattle and sheep to reduce methane emissions and boost growth rates.
Advancing productive effi­ciency could enable farmers to produce at least the same quantity of food, with less inputs and in smarter ways, whilst reducing their GHG emissions.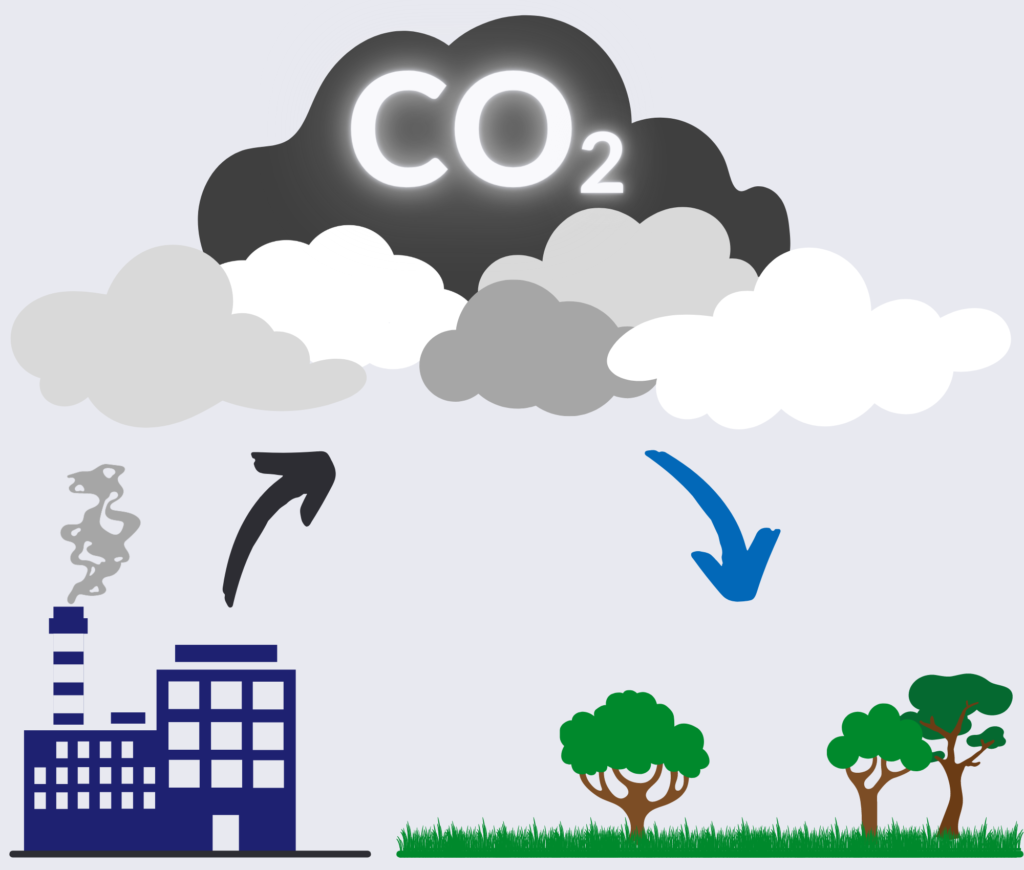 Pillar 2: Farmland Carbon Storage
Agriculture already provides a vital carbon sequestration resource. Land managers' maintenance of soils, green areas, wooded landscape and semi-natural habitats allows for carbon to be drawn out of the atmosphere and into the ground, feeding plants and animals in turn.
The causes of soil destruction include chemical-heavy farming techniques, intense tilling, and deforestation. Soil destruction increases the speed of erosion, devastates microbial life, decreases fertility and reduces its ability to absorb carbon. Research suggests that this process is a major catalyst for global warming.
Through managed grazing, livestock farming can regenerate and enhance the quality of soil, improving its ability to absorb carbon. There are several global campaigns to "save our soil" currently active, generating awareness of the importance of healthy soils, allowing microbial life to thrive and, in turn, to swallow greenhouse gases emitted world-wide.
Within this pillar, the NFU is encouraging the enhancement of soil carbon storage, hedgerows and farmland woodland – with estimated GHG savings of around 9 MtCO2e/year.

Pillar 3: Bioenergy, carbon capture, utilisation and storage
The NFU's third pillar focuses on boosting the creation and use of renewable energy sources to displace greenhouse gas emissions from unsustainable fossil fuels. Upgrading and streamlining the process of producing energy from organic matter, then capturing and storing the carbon produced, could deliver GHG savings of up to 22 MtCO2e/year.
The by-products of agriculture could have incredibly powerful possibilities, many of which are yet to be explored.
Processes such as anaerobic digestion, used to convert animal manures, crops and crop by-products into renewable energy have the potential to reduce GHG emissions by between 3,290 to 4,360 metric tonnes of CO2 (equivalent), according to the European Biogas Association (EBA).
What are Meadow Quality doing to help?
We have embraced the NFU's ambitious goal and have already started implementing schemes which minimise the carbon footprint of our operations. Research-driven schemes such as Momentum Beef and our whole-life Integrated Beef Expansion Scheme (or IBES) are making a noticeable contribution to the reduction of both our business' and our customers' CO2 output. 
The integrated beef schemes offer those involved the opportunity to farm intensively or semi-intensively, each option bringing a myriad of environmental benefits to beef production.
Beyond this, we are running trials across the country to improve feed-conversion efficiency, sustainably and without compromising our high welfare standards.
Our trial of the Intergado® Feeding System will allow us to accurately measure the performance of sires from the early life of each calf, through the rearing phase, and eventually onto finish. The trial will highlight efficiencies across all stages of life, providing a data-driven road-map to more efficient and more profitable beef production processes.
Meadow Quality trials are held under "normal" farm conditions, unaided by laboratory conditions. The exposure to real-life challenges and issues faced by farmers ensures that the trial yields reliable and applicable results. The outcomes of our research is therefore more reflective of the real efficiencies that vigilant and forward-thinking farmers can achieve with our support.
Links for more information: