Meadow Quality reared calves are selected from one of our professional contract calf rearers. Our reared calves are delivered direct to your farm at 4 months old, dry weaned, disbudded, vaccinated and with a level age profile that fits your business needs.
Benefits of using Meadow Quality livestock for baby calves:
Our reared calves are:
Forward ordered by our customers so that our expert teams can select and rear the calves that suit your system.


Sourced directly from our dairy farm suppliers and then selected specifically to meet customer requirements.


Sourced from Red Tractor assured rearers, which use welfare friendly systems.


Nurtured and cared for in accordance to our 

Lambert Leonard & May

 veterinary health plan, focusing on the reduction of antimicrobial use and stress.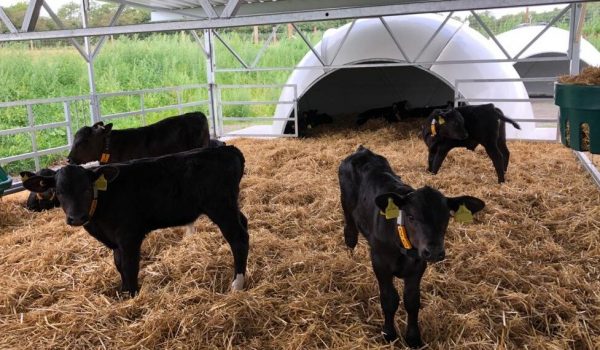 At Meadow Quality, we will undertake any of your management requirements prior to them being collected or delivered. This includes:
BVD screening
EID placement
Any necessary vaccinations
Bovine Viral Diarrhoea (BVD) can be an invisible and costly threat to your farm. As of Monday 5th April, all MQ contract reared calves will be screened for BVD as they pass through our ABM approved Calf Collection Centres.
Why?
Any animal infected with the virus can quickly spread it to others. When a PI calf is born, they serve as an active source of infection to the rest of the herd throughout their lifetime.