If you are looking to establish a farming enterprise in your own right, an Approved Finishing Unit (AFU) could be an exciting option for you to consider.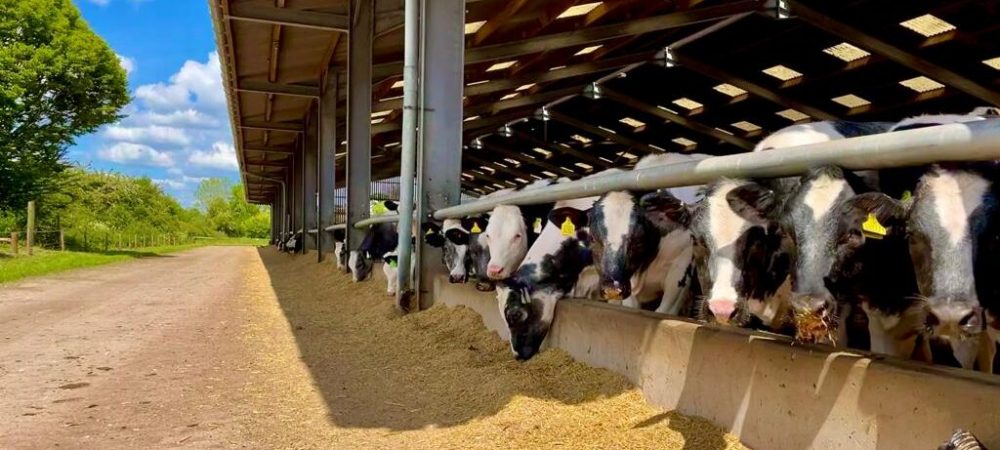 Analysing the pros and cons for new entrants and tenant farmers:
Establishing a farming business in your own right can come with a multitude of barriers and risk measurements. An AFU may be an option that provides greater levels of financial control and can help you grow your enterprise without large capital investment, beyond existing housing.
The production cycle of an AFU can be planned to adapt to the rest of the farming business, access to a dry cereal ration will lend itself to the more capital intensive route whereas a forage base may suit early maturing breeds which require more time on farm but will thrive on a lower cost feed. Considering the age of arrival is also important, where reared calves arrive beyond the high risk stage of life and will help form a 12 month production cycle. Store cattle are also accessible for an AFU, however they do face a more competitive marketplace past 400kg.
On an AFU, cattle are free to be procured from both clean & TB restricted farms and, unless being sold to another farm are exempt from the need to TB Test. Not only does this prevent the stress and time involved in handling the herd but also prevents a breakdown stopping onward movement onto the unit for at least 2 months, and the challenging effect this can have on cash flow.
Limited Conversion Investment
So long as housing is suitable for cattle, adaptation for AFU use can be installed fairly easily using removable fittings, which vary in cost.
Intensive beef with support of a consistent ration can quickly lend itself to accurate performance forecasting, supporting financial planning for an infant business. Housing cattle all year round also removes the need to invest in the fencing, handling, water and labour required if a farm is not on an established grazing platform.
Specialist Support from Meadow Quality
You can benefit from the knowledge and expertise of a nationwide livestock marketing team. Your local fieldsman will be on hand to provide ideas and support throughout the process, from designing a production cycle to sourcing the stock that will best support your new business.
The initial investment to secure your holding can be considerable, but it is arguably the most important part of your application. It is vital for making your AFU a success. Meeting these requirements does not necessarily mean permanent fixtures need installing (e.g. walls), careful planning of specialist equipment may allow you to secure your boundaries with minimal cost and allow for rapid changes in future.
You will be required to make some changes to your current setup in order to introduce an approved finishing unit into your business. Changing the use of your farm buildings will require commitment and investment.
Becoming an AFU - benefits and considerations for your business:
How can Meadow Quality help you?
For more information, please contact your local Meadow Quality livestock specialist, or call 01789 734134.