We operate two Red Tractor approved calf collection centres, located in Shropshire and Wiltshire.
These locations allow our dairy and beef producers to utilise a secure, safe and welfare friendly service to buy and supply calves in an efficient and competitive manner.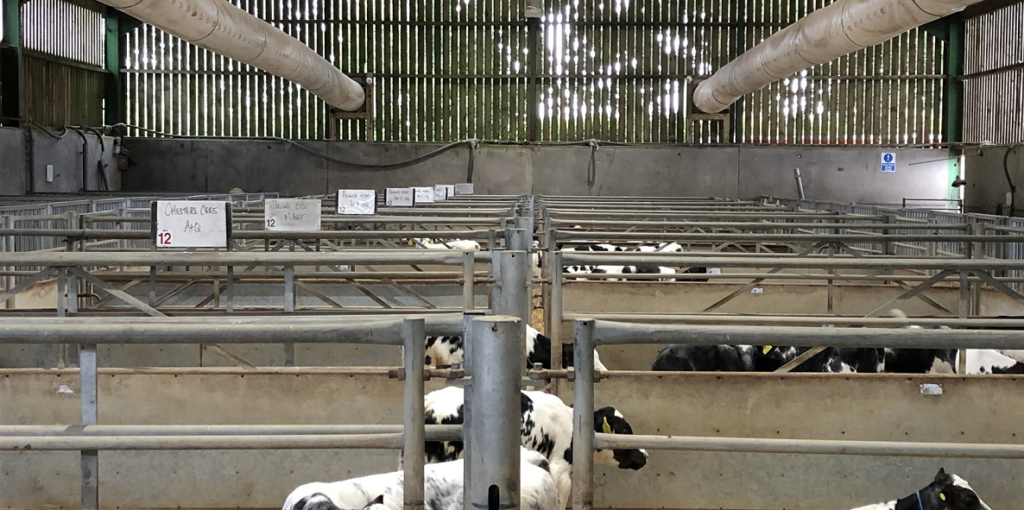 Benefits of using Meadow Quality Red Tractor approved Calf Collection Centres:
Gain access to:
Simple system to allow batching and resting of calves during their short stay at the collection centres.
Collection centres are DEFRA approved and monitored by both DEFRA and local county councils – animal welfare is always the priority.
CCTV is in use at both locations, providing further protection to livestock during their time at the collection centres.
Calf numbers are managed by our collection centre teams, ensuring that we retain our high welfare standards – well within industry standards.
Centres supported by dedicated local veterinary clinicians, LLM Farm Vets.
BVD screening service, on request.
Red Tractor approved collection and/or delivery service also available on request.