We're pleased to announce Jessica Langton, from Derbyshire, as this year's recipient of the Clive Mahony Bursary Award scheme 2021. Jessica's submission truly embodied the ethos and values that the award represents, demonstrating a genuine passion for the farming industry. We are pleased to be a part of her journey.
Jess has had a busy year!
Jess is one of the three remaining candidates in contention for both the Farmers Weekly and BFA's Agriculture Student of the Year award. 
Earlier in the year, she was also a runner up in the RABDF Dairy Student of the Year 2021 and  became the newest appointee of the NFU Dairy Board. 
Jessica also made an appearance on BBC's Countryfile on 12th September (approximately 30-45mins into the episode). Featuring alongside Adam Henson, Jessica talks about her work in improving soil health as part of her family farm's sustainability commitment, her work with cutting edge technology to improve profitability from dairy herds, and all her other ventures in the industry.
Despite all of these ventures, Jessica has even found time to engage with Farmer Time, LEAF's new initiative for engaging and educating children and young people about the agricultural industry. Jessica is already making incredible strides in the dairy world and we look forward to seeing her next steps!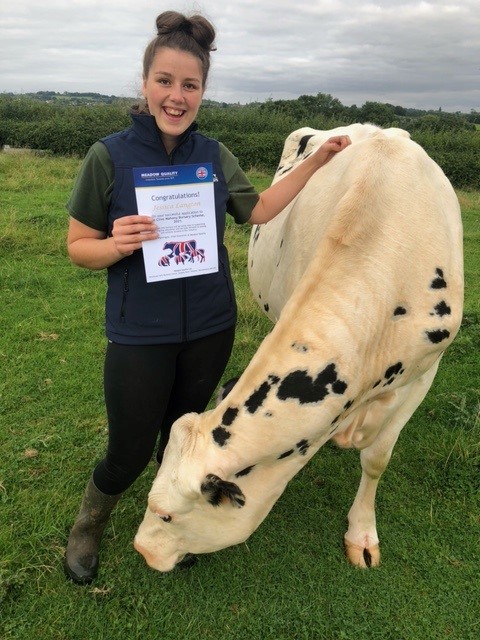 How to apply for the Clive Mahony Bursary 2022...
We encourage applications from all UK agriculture students, under 35 years of age. Applications will reopen on 1st January 2022. If you are eligible, please complete the online form to apply.