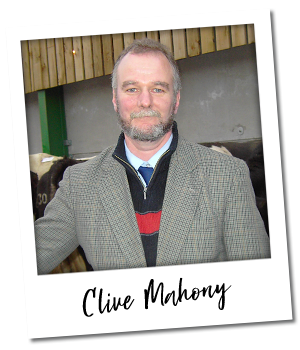 The Clive Mahony Bursary 2022
The Clive Mahony Bursary is awarded annually with £250.00 presented to an agricultural student under 35 to assist with their ongoing education. 
The bursary rewards agriculture students that, like Clive, have a passion for improving and promoting the UK farming industry. To apply, please fill out the form below and click submit.
The deadline for applications was 31st May 2022 and the winner will be notified in June 2022.
Applications for The Clive Mahony Bursary 2023 will open in January 2023.

The award is named in honour of Clive Mahony, an industry leading cattle specialist who sadly passed away suddenly in 2018. Clive was a fantastic ambassador of the agricultural sector and a valuable member of the Meadow Quality team. The loss of Clive from the sector has left a real void; he is missed greatly by family and colleagues.
"Clive was a brilliant and knowledgeable livestock trading specialist therefore it is an honour to offer a bursary in his memory that can help to educate the next generation of the livestock industry. Clive had a thirst for knowledge and a fantastic understanding of the ever-changing livestock industry and supply chains. We hope that this bursary will help a similarly passionate person to further their education"